Dry Cleaning Services
Clothes should always be cleaned regularly even if they are items that are rarely worn to prevent attack from moths and other household pests.
Some fabrics are too delicate to be washed in water, indeed many garment manufacturers and designers insist upon dry cleaning as the preferred method of cleaning to preserve the shape, colour and integrity of a garment.
At Vic Davis we take immense care when dry cleaning clothes and use the very latest dry cleaning equipment to ensure that they return to you in pristine condition.
Let us know about any particular concerns or stains that you may have and we will carefully check each item before taking care of it for you as well as hand finishing and taking care of repairs and alterations.
Items requiring dry cleaning may include:
- Suits
- Dresses
- Skirts
- Blouses
- Silks
- Designer clothing
- Evening gowns and formal wear
- Curtains and soft furnishings
- Leather and suede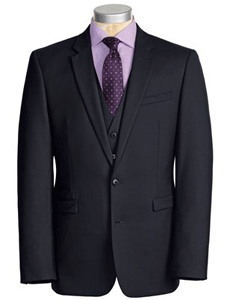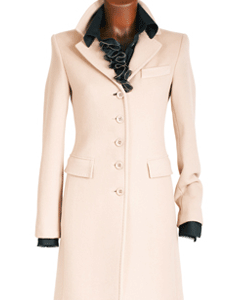 The Vic Davis Cleaning Process
1) In our many years of experience we have learnt that care label instructions can be incorrect. So, the question is, can your items be dry cleaned?
Do not hesitate to bring them in and one of our key staff will give you their opinion. Even if the garment states to wash only, we know that sometimes this is not the case and could actually damage your clothes.
So, if you are ever cautious, please come in and we will tell you what we think is the best way forward.
2) Here at Vic Davies Dry Cleaners we only use the finest chemicals for safe stain removal. Your stained items will be treated with industry leading chemicals. We have made sure that all stain removal chemicals used are safe and give excellent stain removing results. Remember, the owners are hands-on and treat most stains themselves! Once we have treated your items, they will be immersed into dry cleaning solvents for the main all over clean.
Once again, here at Vic Davies Dry Cleaners we use "virgin" solvents at a constant reduced temperature to protect all accessories like buttons, beads and diamantes. Your items will be gently immersed, using minimal mechanical action. Whilst immersed, we then add to every clean the finest in anti-static and retexturing additives to give your clothes a brand-new feel!
The Vic Davis Drying Process
Our in house state-of-the-art equipment dry all your items after cleaning at extremely low temperatures bringing assurance that any fabric, from man-made fibres such as polyester and nylon to fine silks or cashmere remain in shape, soft, beautiful and most importantly safe!
Finishing and Pressing
Using mainly steam only together with a skilful hand, our fully trained pressers will softly press your items. Although we are well advanced in dry cleaning technology, we still like to use many traditional methods for finishing. Our irons, unlike home irons do not carry much heat and therefore protect your garments from the dreaded "shining" on darker clothing.
Over many years, we have learnt that a "soft" press together with steam will lift the tiny fibres in a fabric. This will leave your garments looking healthy and new rather than the usual standard dry cleaners "hard" press that flattens the pile, shines and ages your clothes, scorching and damaging texture and natural characteristics. We make your clothes look new!
The Final Touches (Probably the most important!)
Here at Vic Davis Dry Cleaners, we take pride in quality control. After "finishing and pressing", we inspect each item, checking the cleaning for any remaining blemishes or stains. Your items will be hand-finished, brushed, lint removed, de-bobbled and checked vigorously before being packaged, one item at a time. Some garments such as cashmere coats can take more than 30 minutes to complete just at this final stage!
The Vic Davis Platinum Service
This additional process is here to give you total peace of mind. These garments will be handled individually and final checks be made by our most experienced staff.
Our Platinum Service is probably the finest finished dry cleaning you will ever experience!