Ladies Shoe Repairs
Vic Davis has built a well deserved reputation as one of the leading footwear restoration companies in and around West Sussex. Restoring designer/fashion footwear to such a high standard that many footwear designers send their clients' shoes to us for a full restoration, knowing they will be repaired using the same methods their maker used when the shoes were first commissioned.
The Vic Davis Shoe Repair service includes:
- Heels
- Heels Stilletto
- Half Soles (leather)
- Half Soles (rubber)
- Long Soles
- Toe pieces
- New Heels (complete) and recover heels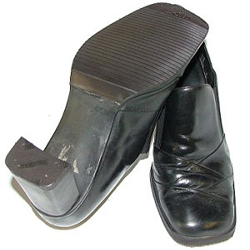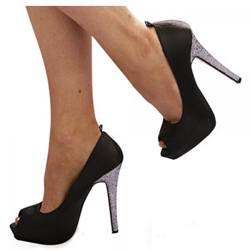 Stiletto Heels Repair
We specialize in replacing and recovering stiletto heels, with over a hundred different styles we can match the original almost perfectly and we can recover any color and texture inc:leather, suede, satin and enamel.
Vic Davis specialise in
New full length leather sole and heel, including re corking and replacement shank, polished uppers, back counters, insox, rewelt's and any other work included i.e. patching, replaced eyelets.
As soon as the shoes enter our Shoe Repair Centre they undergo a full examination to determine the extent of the repair service they will require including inner board, linings, seats, welts, uppers and finally the soles and heels, all of which can be repaired in house.